Click on each section of the diagram to learn more.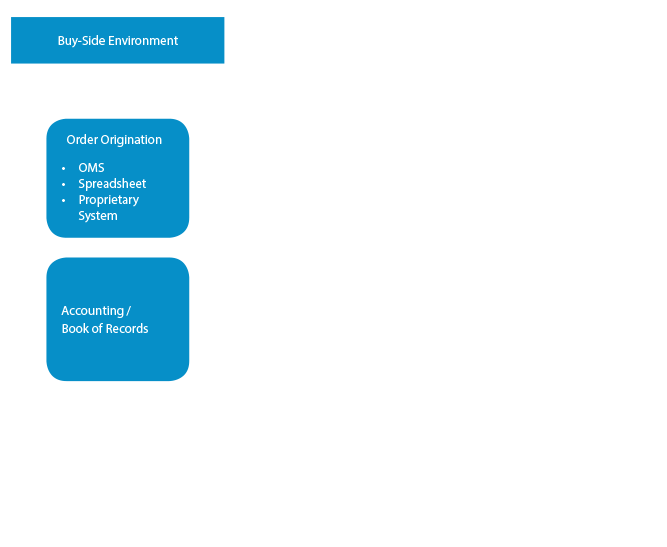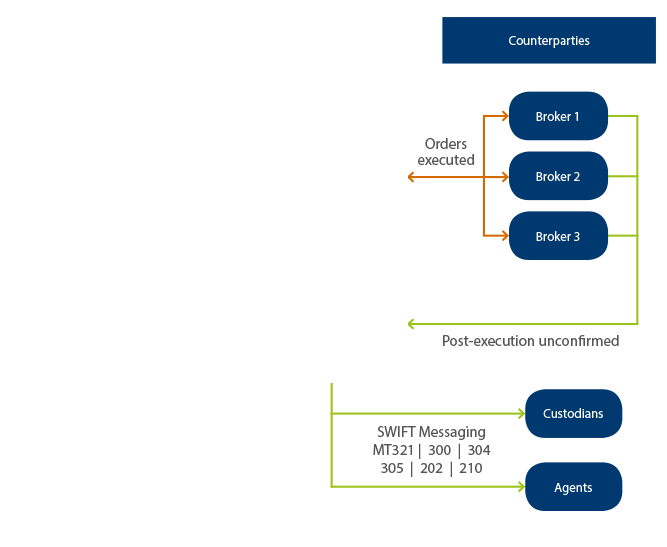 Buy-Side Environment
FX Connect can integrate with multiple distinct client systems, providing a single standardized workflow for all FX activity:
FX Connect seamlessly pulls your FX open orders from your order management system (OMS), Microsoft Excel, proprietary system or allows for manual input of trades.
Multiple groups/order origination points can feed the open FX orders into one centralized FX Connect manager tab to allow for netting of trades.
Integrate using FIX, Web Services or File transfer.
Post-trade reports can be fed back into your accounting/records system for a seamless workflow solution.